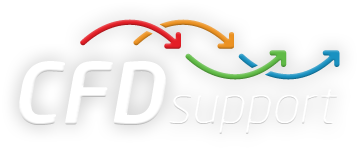 Monday, March 3, 2014, Prague, Czech Republic
Greetings from CFD Support
As a full-service CFD engineering company, we deliver solutions that help our clients to solve the most complicated needs.
Our business strategy is supporting OpenFOAM® CFD software at our client's site (usually mid or big industrial companies). We have top level team of developers, which allows us creating tailored made software and research projects for our clients.
Please feel free to tell us about your needs. We will support you on your way to smart and efficient prototyping of your product.
New company product - Water Turbine CFD
We are pleased to announce our company has released its new product Water Turbine CFD.
Water Turbine CFD is an open-source CFD software package and methodology based on the OpenFOAM® software. It was especially created to enable a quick and efficient design optimization of turbine components.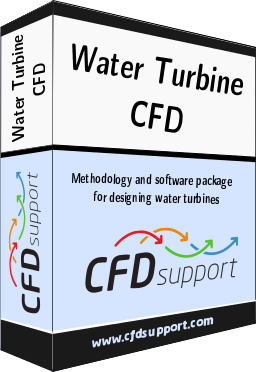 The methodology covers complete process from basic (usually CAD) data over CFD analysis to significant engineering results. Water Turbine CFD is not dependent on other software but it is fully compatible with standard OpenFOAM® and other software packages. It was originally designed for simulating rotational machines, nevertheless it can be used for a wide range of various CFD simulations.
 In Water Turbine CFD our engineers made good use of many years experience with using and developing OpenFOAM®. Especially for this methodology we have developed special OpenFOAM® boundary conditions e.g. to handle the rotor – stator interface or boundary conditions for the inlet and the outlet of the computational domain. The solver for Water Turbine CFD was heavily tested on real machine cases and showed perfect agreement with available measurements. More …
 © CFD support, s.r.o., Sokolovská 270/201, 19000 Praha , Czech Republic
If you wish not to receive anymore newsletters, please click here: Unsubscribe.

E-mail not displayed correctly? View it in your browser: Newsletter
E-mail not displayed correctly? View it in your browser Newsletter
This offering is not approved or endorsed by OpenCFD Limited, the producer of the OpenFOAM software and owner of the OPENFOAM®  and OpenCFD®  trade marks.