Translation of the Valve Plug by 5, 8 and 11 mm
The valve plug is in fully closed position by origin.
Let's move it up to be able to simulate the water flow through the valve.
Three positions of the valve will be exported in order to be able to simulate three valve plug openings (5 mm, 8 mm and 11 mm).
Not all the faces of the valve plug shall move. Those parts which are marked with yellow color in the figure  are stationary parts (faces) and they belong to the inlet region (see section ) and therefore they shall be deleted from the valve plug object.
All the other valve plug faces can move up and down (opening and closing the valve – figure ) so they remain part of the valve plug.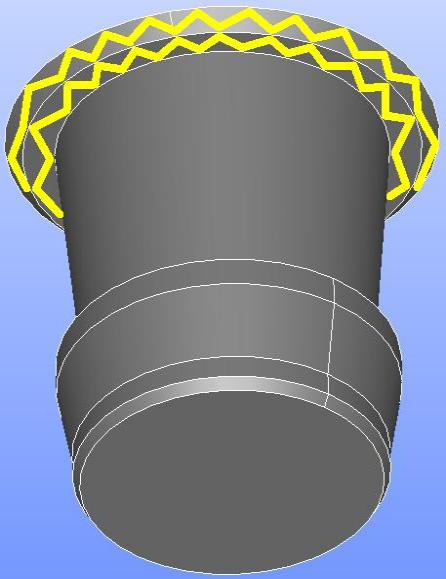 Figure: Plug stationary faces to remove marked with yellow color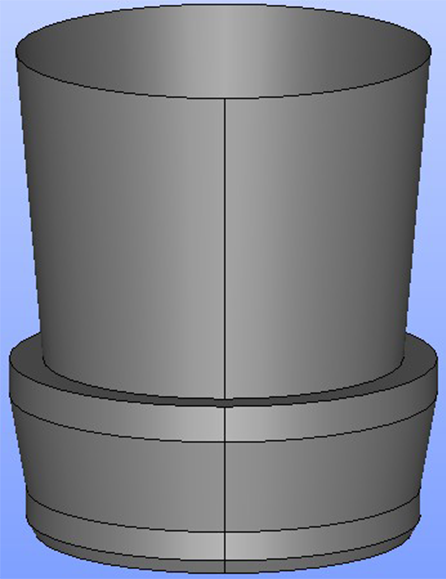 Figure: Plug with no stationary faces, ready for translation
Make visible only those faces of the valve plug which are in the figure .
Merge these faces into a new shell or a compound before the valve plug is translated.
After that translate this new compound in Y direction by 5, 8 and 11 millimeters. In the upper menu Operations > Transformation > Translation. A new window "Translation Of An Object" appears (see figure ).
Make a translation in Y direction.
Repeat this translation procedure also for 8 and 11 mm cases.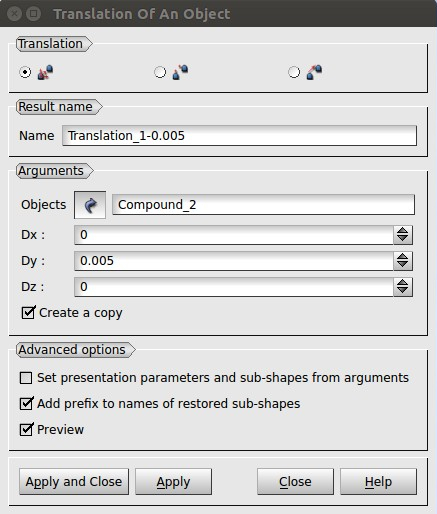 Figure: Translation of the plug – Translation Of An Object window