This is an automatically generated documentation by LaTeX2HTML utility. In case of any issue, please, contact us at info@cfdsupport.com.
Manifold Tutorial Settings
The manifold pipe was extended by a simple cylinder to give a smooth flow at the outlet.
The inlet patch consists of three individual circles and it is treated as a single patch.
The current implementation of adjointShapeOptimizationFoam allows only one inlet, i.e., we can not prescribe different inlet conditions for each inlet.
The outlet is a simple circle at the end.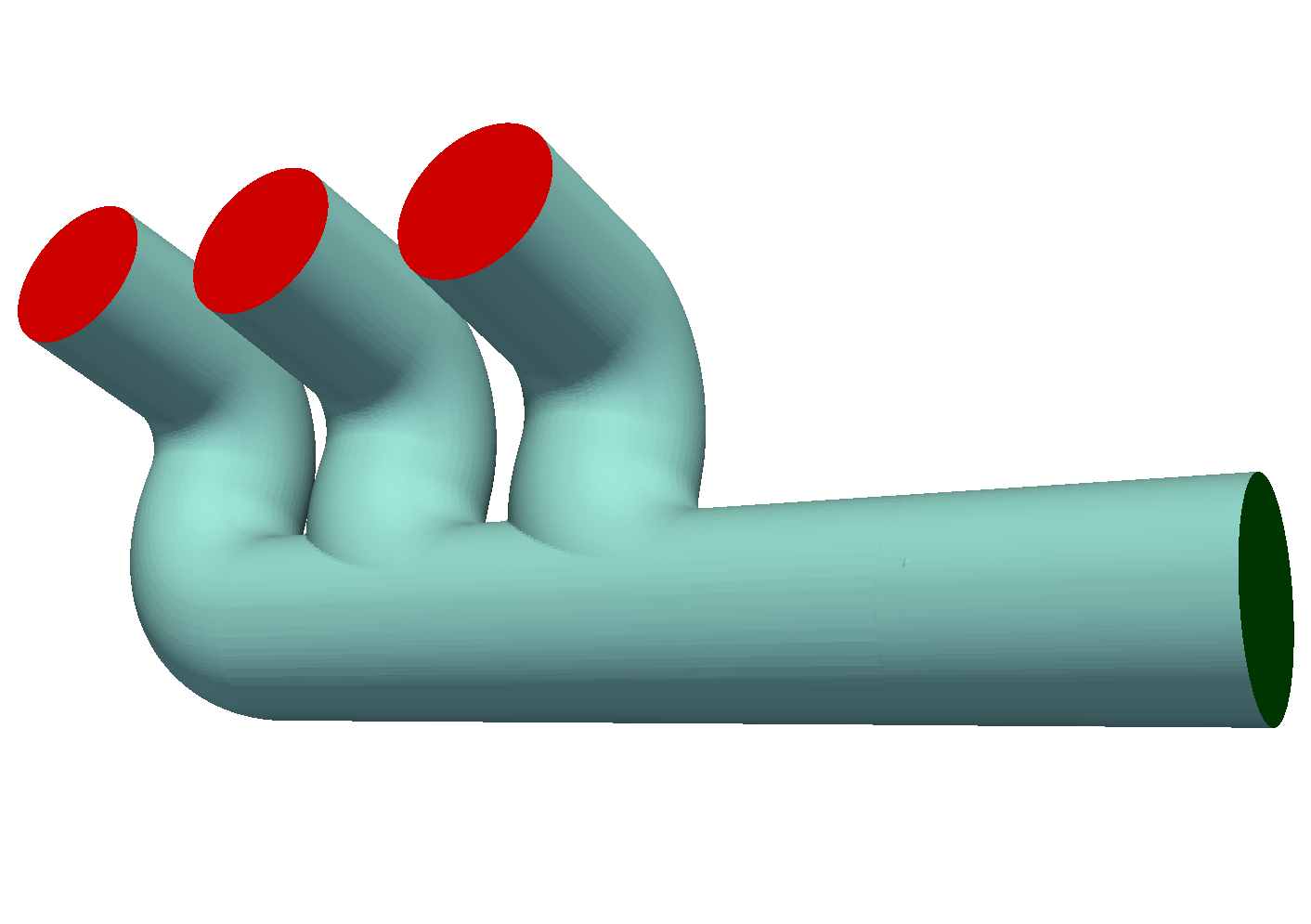 Figure: Manifold Tutorial Basic Model View
The experience shows that with the adjoint method it is useful to keep the same cell level everywhere in the mesh. It is no problem to do so. Just set in the snappyHexMeshDict > refinementSurfaces > level (0 0);
Basically, the mesh size is defined by the background mesh in blockMeshDict.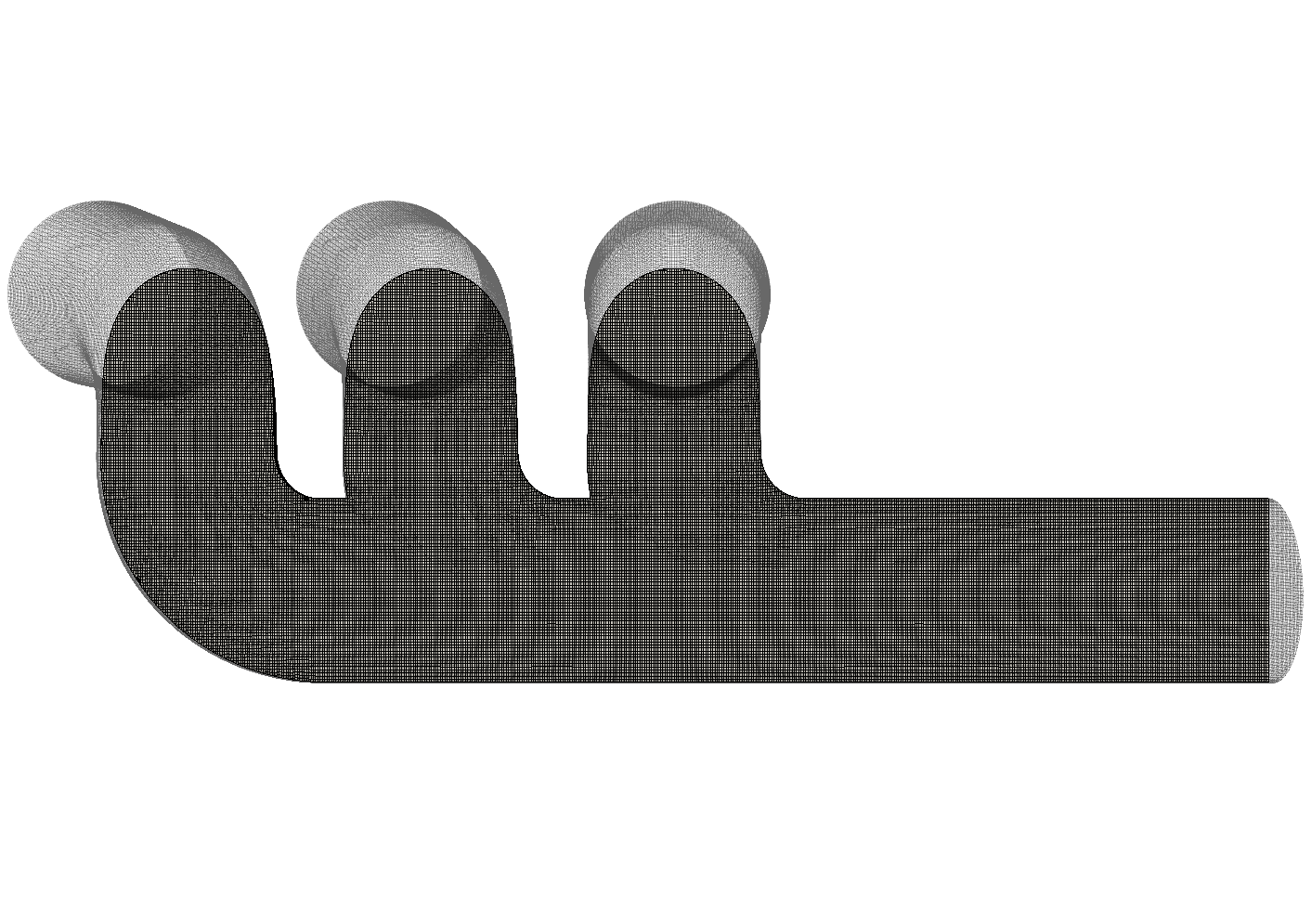 Figure: Manifold Tutorial Mesh View