This is an automatically generated documentation by LaTeX2HTML utility. In case of any issue, please, contact us at info@cfdsupport.com.
In this manifold tutorial it is shown how to optimize the real manifold ducts.
This particular manifold might be a part of three valve engine – three inlets are joining in one exhaust pipe.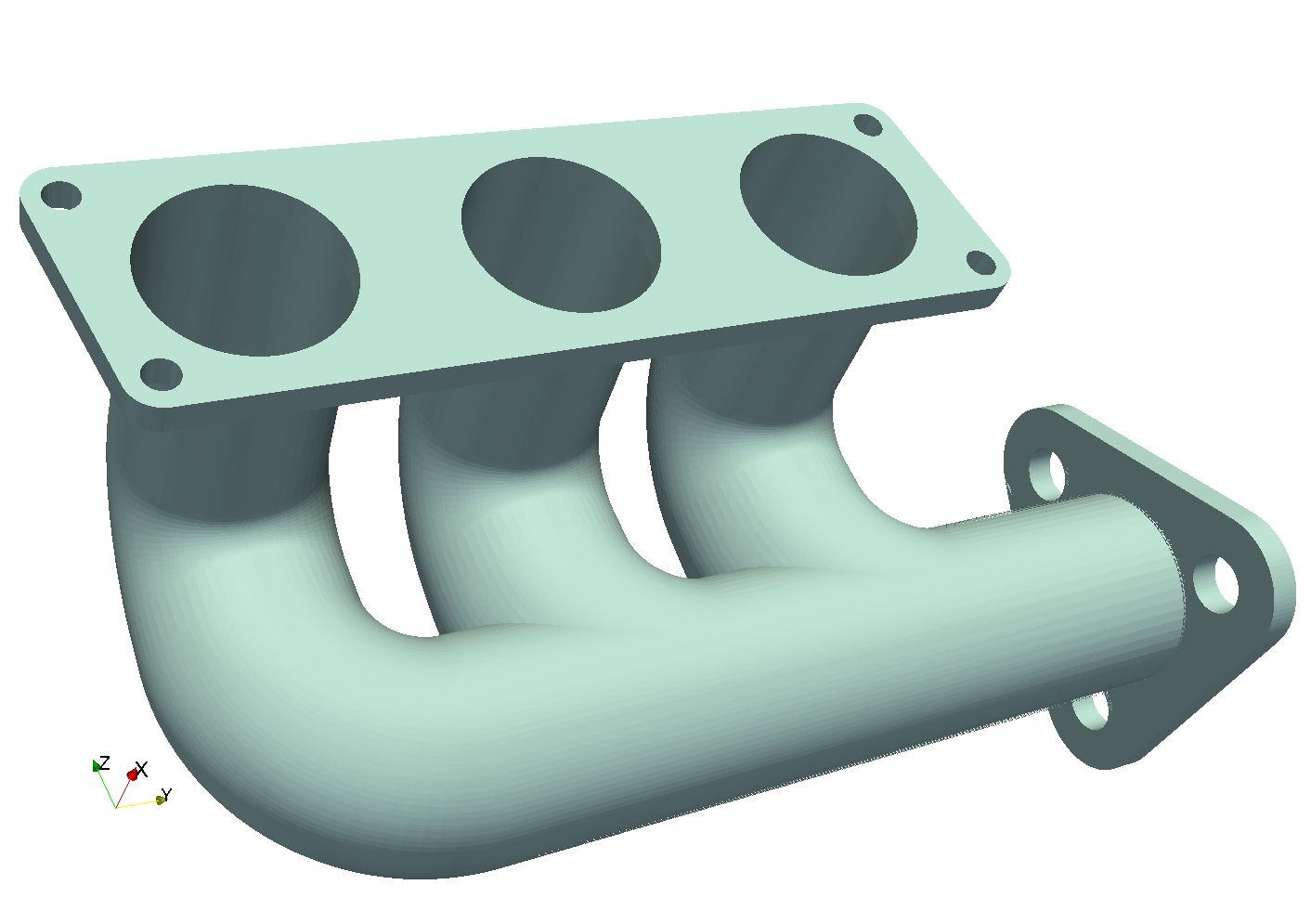 Figure: Manifold Tutorial Basic Geometry View
This tutorial is not part of standard OpenFOAM.
This tutorial is already pre-set and it is included in the OpenFOAM training materials.
The case setting is very similar to the Duct tutorial. The only difference is that this manifold has different geometry and three inlets.