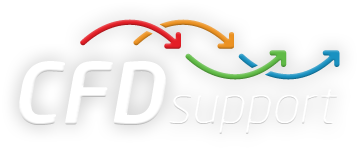 Hello
Today, we come back with a few fresh tips on your CFD.
First of all, we started a new technical support service based on osTicket. All our followers in need can now contact us at support@cfdsupport.com
We believe that with a ticketing system we can be even more efficient than before.
Secondly, we have updated our OpenFOAM training and all the tutorials on OpenFOAM and TCFD that are available on our website. Especially the Distance form of OpenFOAM training saves time and costs on traveling and delivers individual custom approach to every training participant. And because we never sleep, other new tutorials are already on the way.
Thirdly, from September 2017, TCFD is free for students' university projects. Students can apply to this program and benefit from a free access to full TCFD version with our technical support, as long as they need to finish their project. To learn more about TCFD have a look at its website, watch video manuals or visit some of our webinars.
And remember, as always, I am just one email away.
With Best Regards,
Lubos pirkl
PS: Please follow CFD SUPPORT at social networks: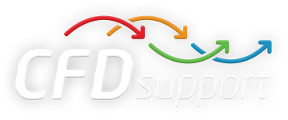 This offering is not approved or endorsed by OpenCFD Limited, producer and distributor of the OpenFOAM software and owner of the OPENFOAM® and OpenCFD® trade marks.