Hello Lubos
How are you doing?

CFD is difficult science – but we still love it, right?

In the Q1 2017, we have made a few interesting CFD visualizations. Take a look at our YouTube channel. There you can find new simulations of Wind Turbine, Pump, Rotating Ball, Cylinder and much more. Not to miss new coming videos – just subscribe!

On May 15 to 19 we organize OpenFOAM Training. It is updated with new chapters. I think it is also a great opportunity to meet us and discuss things personally. Please, let me invite you.

Lastly, new tutorials are available in the download section on our website. Check them out.

And remember, I am just one email away.

With best regards,
Lubos Pirkl
PS: Please let me know your thoughts about the following video:
https://www.youtube.com/watch?v=OdZ-FNu_6zA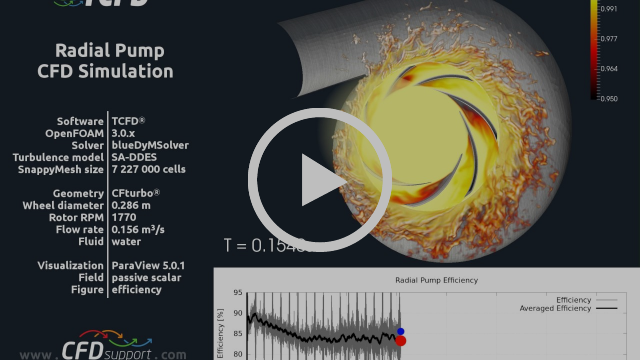 PS2: Please follow as at social networks:

CFD Support s.r.o.
Office:
Sokolovská 270/201, 19000 Praha 9, 
Czech Republic,TAX ID: CZ29007585
Registered:
Želkovická 823, 19014 Praha 9, 
Czech Republic,TAX ID: CZ29007585
This offering is not approved or endorsed by OpenCFD Limited, the producer of the OpenFOAM software and owner of the OPENFOAM® and OpenCFD® trade marks.
Copyright © 2017 CFD Support, All rights reserved.