This is an automatically generated documentation by LaTeX2HTML utility. In case of any issue, please, contact us at info@cfdsupport.com.
The tutorial is already pre-set.
The important mesh settings is in system/blockMeshDict.
Play with modifying of number of cells of the background mesh. Remember: snappyHexMesh does almost nothing – within this method it is useful to keep equal level of all cells (refinementSurfaces > level (0 0);).
Run this tutorial by the bash script:
# Allrun.sh
Just play around!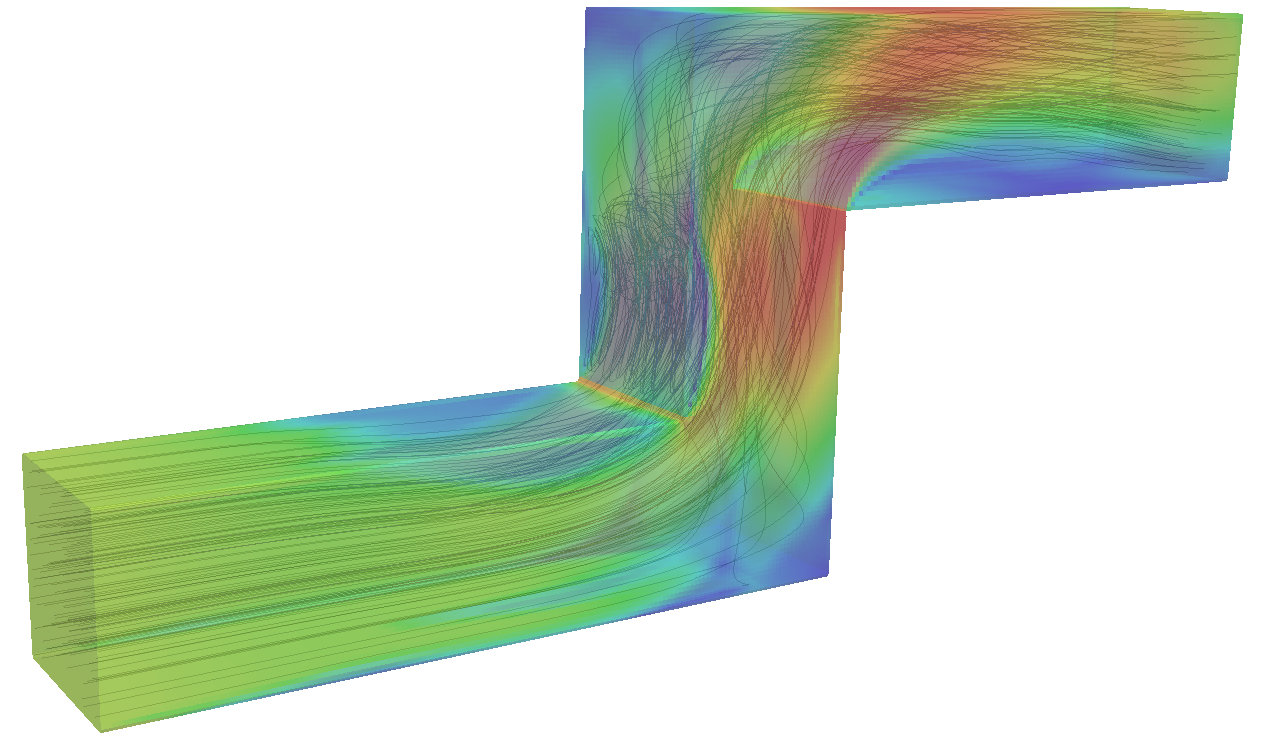 Figure: Adjoint Optimization Method Duct Tutorial Velocity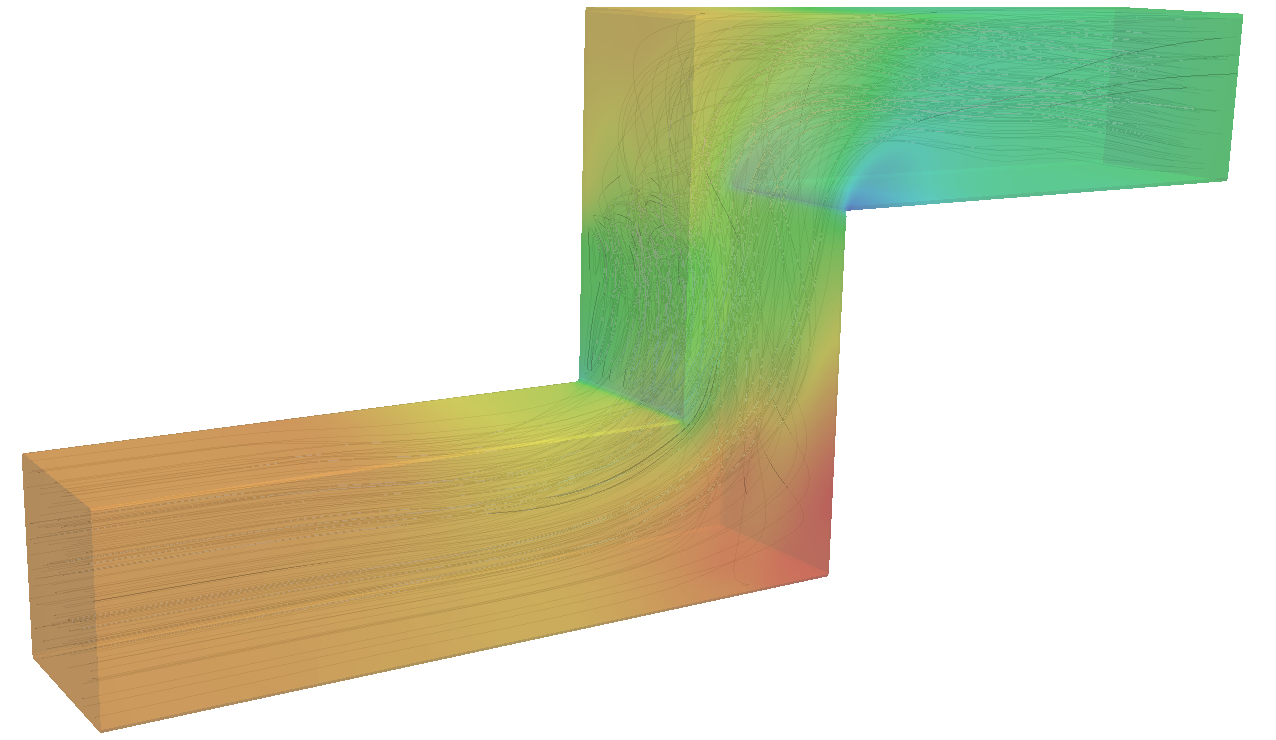 Figure: Adjoint Optimization Method Duct Tutorial Pressure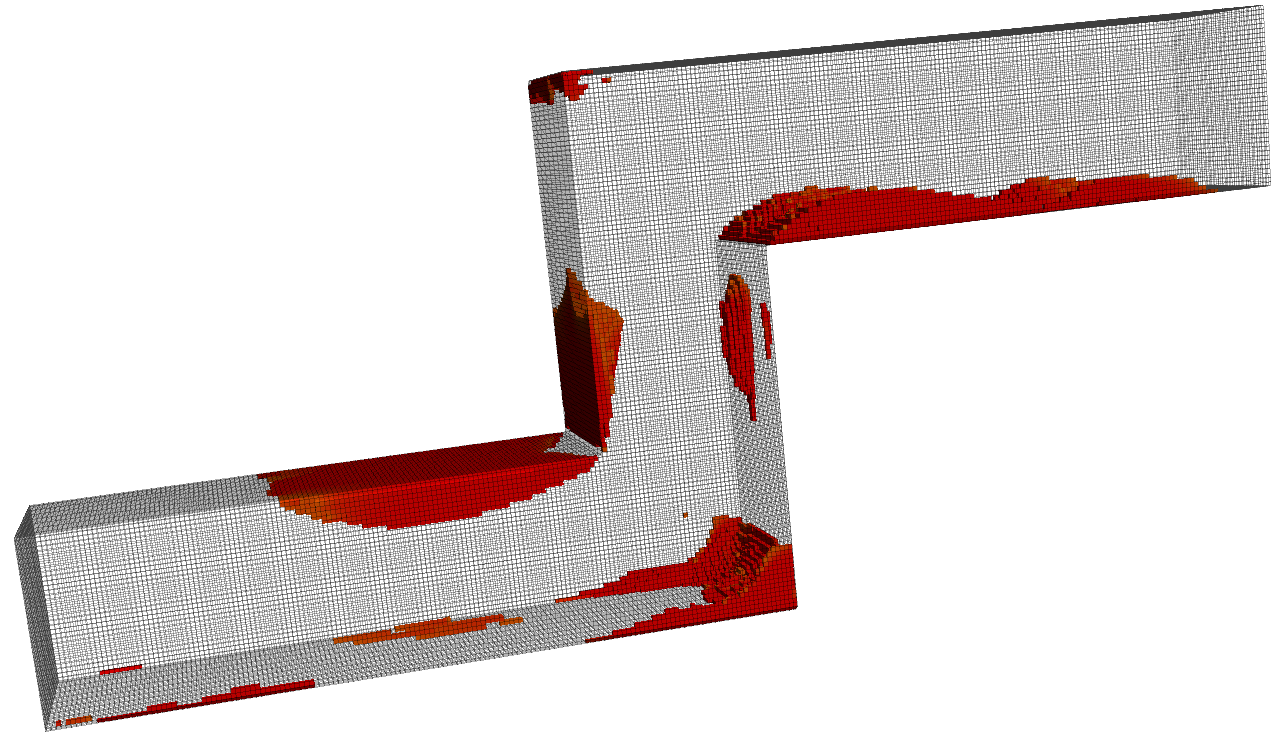 Figure: Adjoint Optimization Method Duct Tutorial Pressure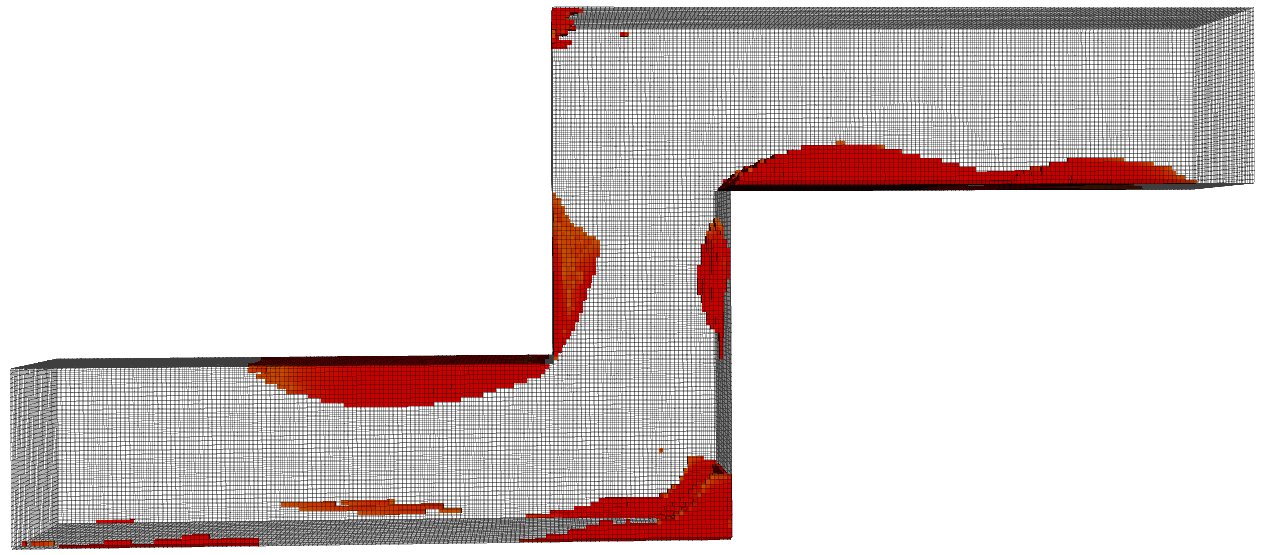 Figure: Adjoint Optimization Method Duct Tutorial Pressure