The Geometry Inputs - Fan with no Housing
The input for this methodology is the surface geometry in (.STL) file format16.1.
Original files can be found in directory tutorials/fan-noHousing-compressible/meshFactory/mesh-rotor/constant/triSurface.
STL model can be viewed in paraview by opening following files:


RF-nq28_bladel_LE-scaled.stl
RF-nq28_bladel_PS-scaled.stl
RF-nq28_bladel_SS-scaled.stl
RF-nq28_bladel_TE-scaled.stl
RF-nq28_Co1_Hub-scaled.stl
RF-nq28_Co1_Inflow-scaled.stl
RF-nq28_Co1_Outflow-scaled.stl
RF-nq28_Co1_Shroud-scaled.stl
RF-nq28_Co2_Inflow-scaled.stl
RF-nq28_Co2_Outflow-scaled.stl
RF-nq28_Co2_Spiral-scaled.stl
RF-nq28_Co2_RSIConnection-scaled.stl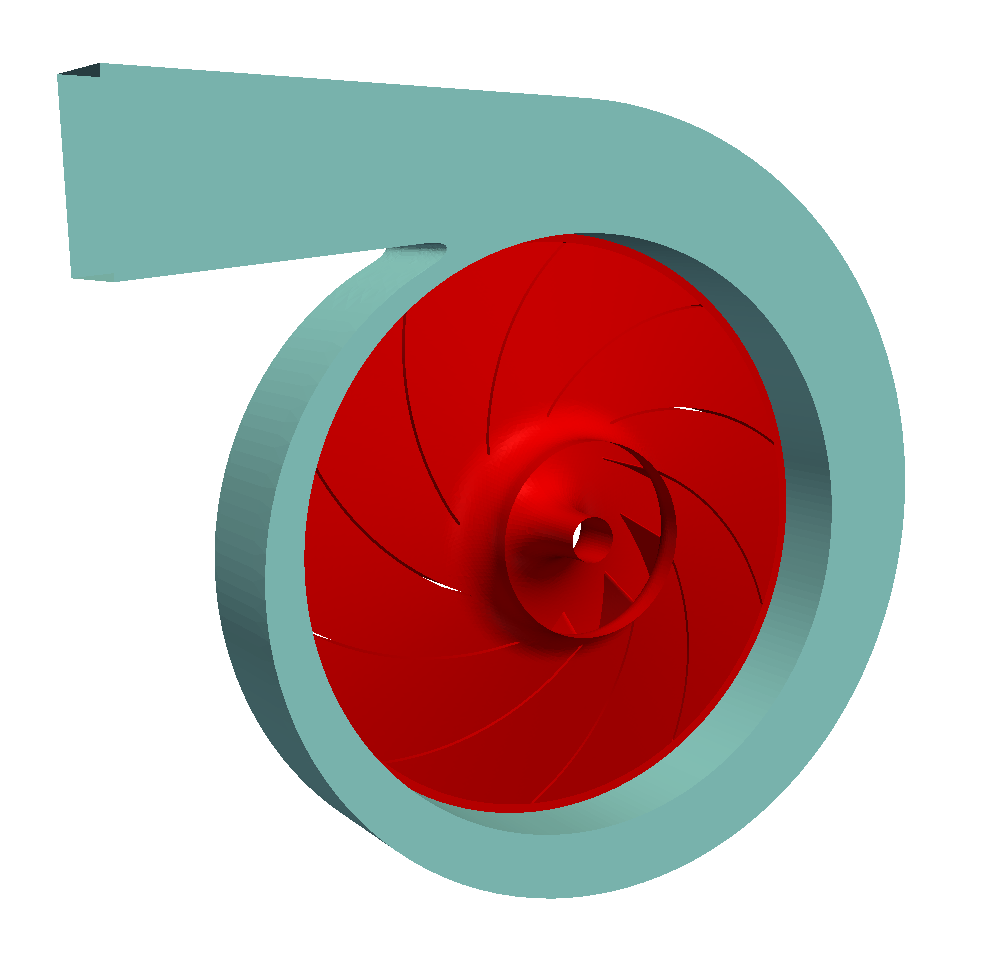 [Fan geometry General view]
Figure: Preview of the fan geometry. This tutorial deals with centrifugal fan, the wheel diameter



, total pressure difference




. The compressible fluid flow model. The fan has no housing.